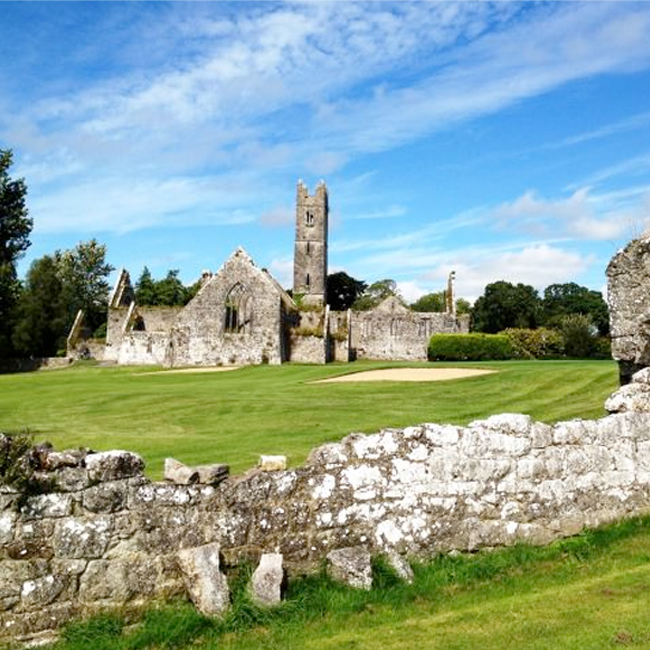 Adare Manor Golf Club operates a strict dress code both on the course and in the clubhouse, as follows:
No denim jeans
No shorts
No sleeveless shirts
No collarless t-shirts
Sleeveless but collared tops may be worn by ladies
Golf shoes, soft spikes only, must be worn on the course at all times.
Golf shoes are not allowed in the clubhouse.
Smart casual dress must be worn in the clubhouse on Captains' and Presidents' nights and for other major club events.
Changing rooms and shower facilities are available in the clubhouse.